JULY 5, 2016 UPDATE:
I am updating the photos because after so many years of not having any Thinkpads, this finally changed with two recent purchases. Actually, they aren't Thinkpad laptops, but instead a Thinkpad 8 tablet, and a Thinkpad USB keyboard.
As can be seen in my signature, I own many more computers and monitors than are captured in these photos. This thread shows only my personal setups, as opposed to those used by people in my lab.
1) Setup at my office desk (Jul 5, 2016):
From left to right:
Sony Vaio Pro 13 (SVP13213CXB)
:
1.60GHz Core i5-4200U, 4GB DDR3 RAM, 128GB SSD, Windows 10 64bit
13.3" 1920x1080
Dell U2711 LCD monitor
:
27" 2560x1440
Seiki Pro SM40UNP LCD monitor
:
39.5" 3840x2160
HP 8300 Elite (B2D11UT#ABA)
:
3.40GHz Core i7-3770, 12GB DDR3 RAM, 256GB SSD + three 3TB HDDs, Windows 10 64bit
Acer T272HUL touchscreen LCD monitor
:
27" 2560x1440
2) Keyboard setup in my office (Jul 4, 2016):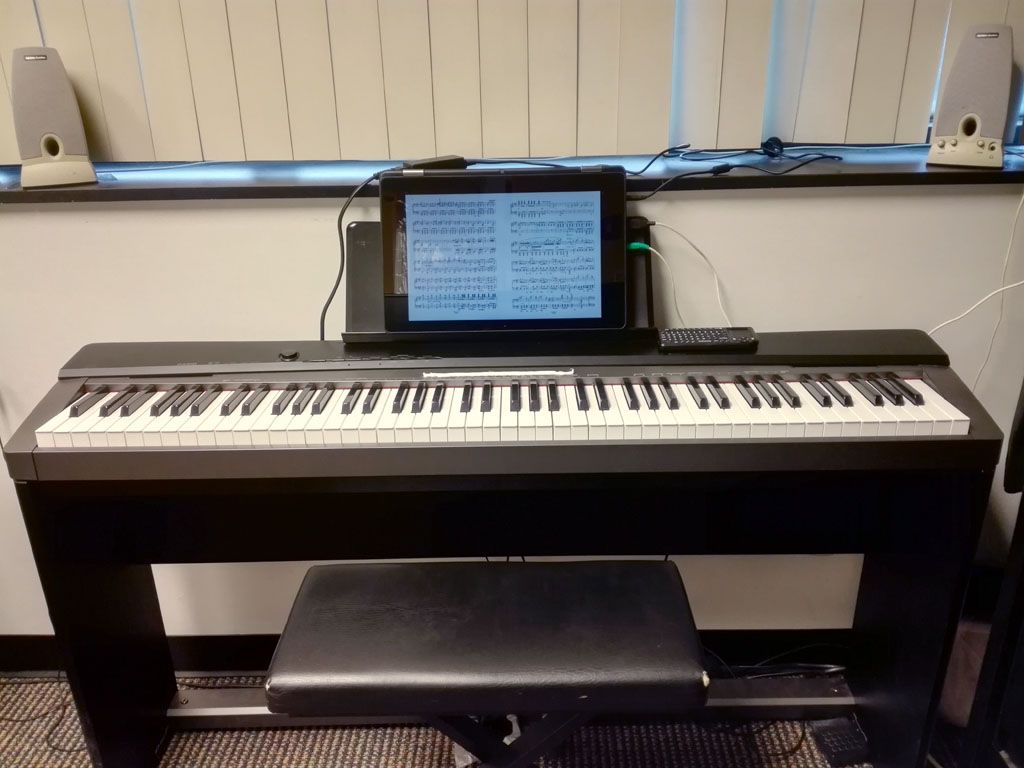 Dell Inspiron 15-7568
:
2.50GHz Core i7-6500U, 8GB DDR3L RAM, 1TB 5400rpm HDD, Windows 10 64bit
15.6" 3840x2160
3) Setup in home office (Jul 3, 2016):
From left to right:
Crossover 404K LCD monitor
:
39.5" 3840x2160
Dell OptiPlex 9010
:
3.30GHz Core i3-3220, 4GB DDR3 RAM, 6TB 3.5" 5400rpm HDD + 2TB 2.5" 5400rpm HDD, Windows 10 64bit
Lenovo Thinkpad 8
:
1.46GHz Atom Z3770, 2GB DDR3 RAM, 128GB eMMC, Windows 10 32bit
4) Entertainment center at home (Jul 3, 2016):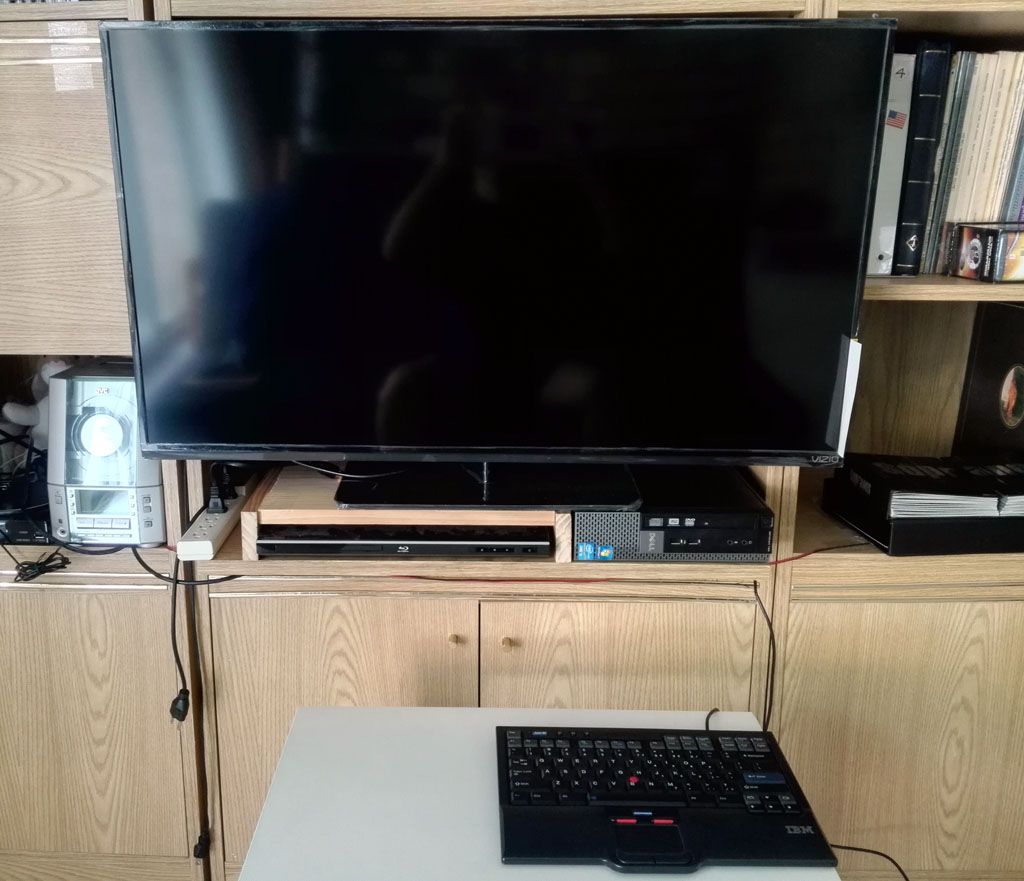 Vizio E390-B0 HDTV
:
39" 1920x1080
Dell OptiPlex 790
:
2.50GHz Core i5-2400S, 4GB DDR3 RAM, 500GB 2.5" 7200rpm HDD, Windows 10 32bit
_________________
Dell Inspiron 15-7568 convertible; Panasonic Let's Note CF-Y9; Sony Vaio Pro13; Thinkpad 8 tablet
Dell OptiPlex 9010 SFF; HP 8300 Elite minitower, 8200 Elite minitower
Acer T272HUL; Crossover 404K; Dell 3008WFP, U2715H, U2711, P2416D; Monoprice 10734; QNIX QHD2410R; Seiki Pro SM40UNP