craigmontHunter wrote:
I just got a M57 tower, and I like the looks, and love how quiet it is (I can't hear it unless I have my head right beside it) and also love how easy it is to work on - everything is tool less - slide the cover off, push a button and almost any part of the case falls away, while it is kept very study during operation. the handle is also a very nice feature, it makes it easy to maneuver the case in and out of tight spaces. Ultimately how the case looks does not matter to me, all I want is something that works as quietly as possible.

Is this the style of M57 you have?
http://www.geeks.com/details.asp?invtid=6075A4U&cat=SYS
I
really
like that case. It appears to fit a standard size PSU and Micro ATX motherboard as well. There is a similar one on eBay, but it looks really beat.
Here is my Aptiva case. I guess one benefit of my case is it would be like that Best Buy commercial where thieves broke into this couple's house and took everything, but left the computer!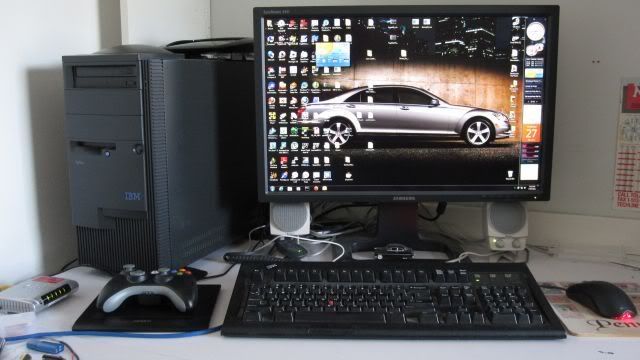 The case goes well with my rare IBM Model M13 keyboard.
The insides won't impress anyone in specs or neatness, but I seldom have to get into it. The guts are 2yrs old and probably due for upgrade.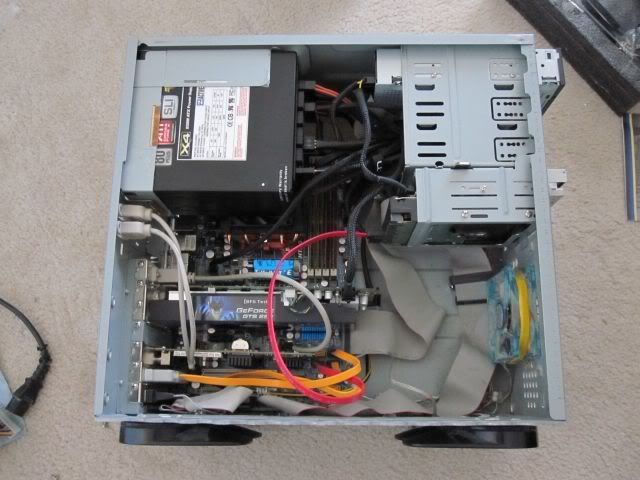 Had an HDD die once, and then I realized HDD temps were pretty high, so I cut a hole in the bottom of the HDD tray and reduced HDD temps immensely and I haven't had a failure since (knock on wood).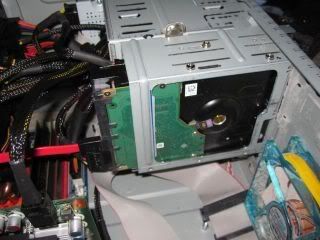 I originally had an Antec Basiq 500W PSU with 80mm rear fan mounted in the unmodified bracket in the original orientation. When that fried, all I could get is a newer style PSU with 135mm fan on the bottom. This case is weird and the original PSU mount was upside-down compared to a conventional mini-tower, so I had to modify the PSU bracket to flip the PSU so the fan faces the inside.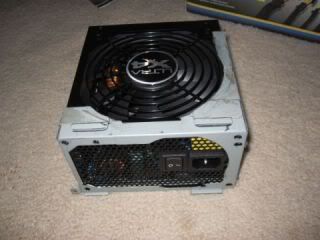 This single change resulted in a huge 20-25 degree drop in temperatures across the board. I probably should have done this many years ago.
I think this Aptiva was probably originally a Pentium II, but it's now an AMD Regor X2 250 overclocked to 3.5GHz with 6GB DDR2 on a Gigabyte motherboard, nVidia GeForce GTS 250 video, 1TB HDD, DVD burner, dual HDTV tuner card, and 850W PSU. I may consider switching to the M57 style case in the future, as although I like the looks of this case and it is tool-free, I don't really care for how the entire cover has to slide off the front. I have to clear off my desk to get inside it.