Thread bump time, haha!
I did some serious cable management work around February time and I added a Blu-Ray Burner drive in September, so I think some new photos are in order.
Here are some photos from February shortly after I improved the cable management (finally got that ugly 24 pin power cable behind the motherboard!) It's a bit dusty I know, I can never keep the dust bunnies away no matter how many times I spray it with air!
That molex plug hanging out from underneath one of the disks connects the fan on the side panel to the power supply.
Here's one from the beginning of September showing my Blu-Ray Burner drive. (sold my old Blu-Ray ROM drive to a friend who coming to think of it, still needs to pay for it!) I took other photos too but the hardware inside looks the same.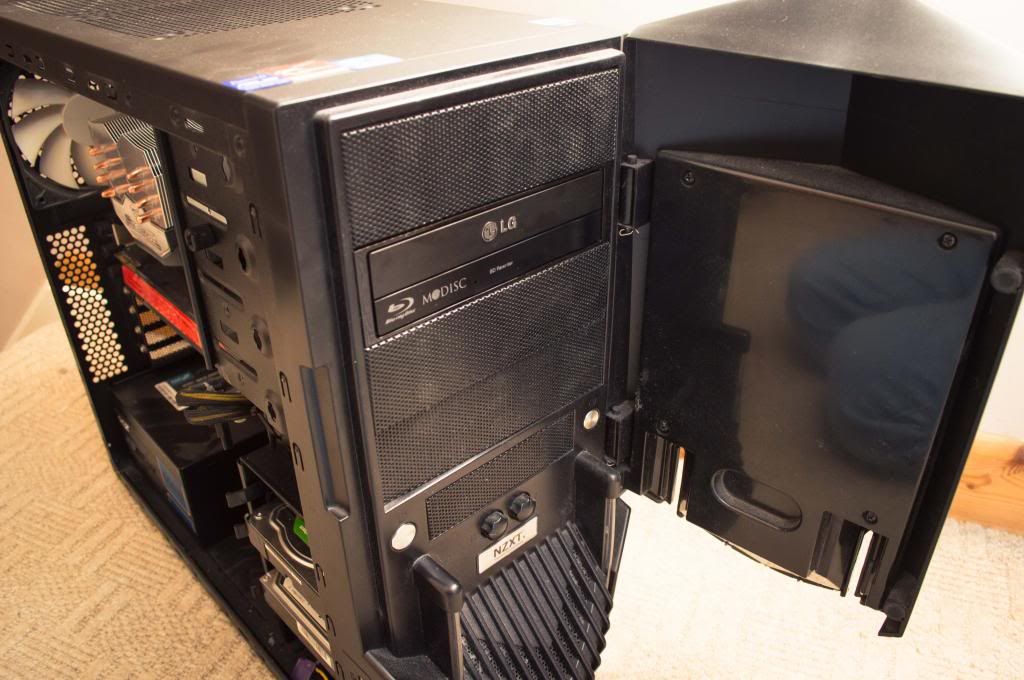 And, if you're interested, here is my desk setup - also taken in September. It has changed a tiny bit since then but not a lot (only added a desk lamp).